Searching to hire the best residential water damage restoration services company in Alexandria VA but do not know where to look for? Worry not! CityLocal Pro presents you with a list of top 5 water damage restoration services in Alexandria VA that also provide restoration for mold water damage. We follow a strict protocol to rank them based on numerous attributes including the professional conduct, skill-set, equipment, reliability, dependability, degree of client contentment, proactive business approach, and swift response time. Another attribute that played part in ranking them here was their cost-effectiveness. They were found to be quite affordable than others. So, get the best fire and water damage cleanup and hire one of these residential water damage restoration companies in Alexandria VA for yourself now!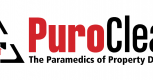 703-719-2828

4719-A Eisenhower Ave, Alexandria, Virginia, United States
17034660072

Alexandria, VA?, United States
703-906-6450

615-A S Pickett St, Alexandria, Virginia, United States
Not Looking in Alexandria?
if you are looking in a different city in Virginia, here are some popular suggestions:
Want to see your Business here?
Click below create your Free listing now!