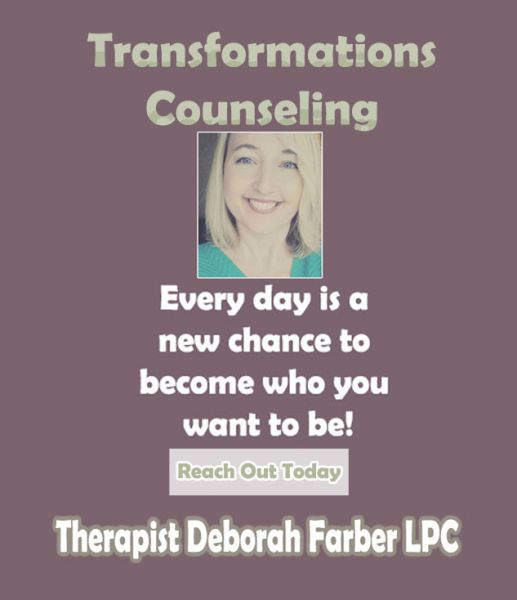 About Transformations Counseling And Deborah Farber, LPC
At Transformations Counseling, Deborah Farber, LPC is offering confidential counseling and therapy using CBT and solution-focused techniques. She is here to help you create a life that is all you desire it to be. She understands that reaching out for help for such sensitive matters can be overwhelming, but she is here to help you take that first step that will be the best decision of your life. So, make your way to Transformations Counseling. She will be glad to help! Book An Appointment!
Book An Appointment
Why Consider Transformations Counseling
Here is why you should consider Transformations Counseling:
15 Years Of Experience
CBT & Solution-Focused Techniques
Fully Confidential Counseling
Availability Of Teletherapy
Availability Of Daytime & Evening Appointments
Services Being Offered
Anxiety Counseling
Depressional Counseling
Online Counseling
LGBTQ Counseling
Grief Counseling
Relationship Counseling
Divorce Counseling
Couple Counseling
Stress Management
Apart from that, we also offer Cognitive Behavioral Therapy, Conflict Resolution, Counseling for Friends & Family of Addicts, Counseling for New Mothers, Counseling for Trauma, Emotion-Focused Therapy, "Failure to Launch" Syndrome, Individual Therapy, Life Transitions, Mindfulness-Based Therapy, Mindfulness Health & Wellness Coaching, Pet Loss, Personal Addiction Counseling, Pre-Marital Counseling, PTSD, Telehealth, and Women's Issues.
Depression Counseling
Are you feeling isolated and struggling to perform daily chores? Are you feeling hopeless and not your normal self? If so, talking with a compassionate professional Therapist can help. You are not alone! At Transformations Counseling,Deborah Farber, LPC is committed to helping her clients work through each area of their lives to get them back on track. So, book an appointment for depression counseling in Stillwater OK.
More Details
Hide Details
Grief And Loss Counseling
Facing sorrow and loss can feel very overwhelming and feel like you're losing control of your life. It may lead to anxiety, stress, or debilitating sorrow. If you lost your loved one recently, and you feel you need to reach out for help, then Deborah Farber, LPC is here to walk through this journey with you. Her counseling sessions are therapeutic in nature but she also provides you with new tools you can apply to your life to get your mental health back on track. So, book an appointment today!
More Details
Hide Details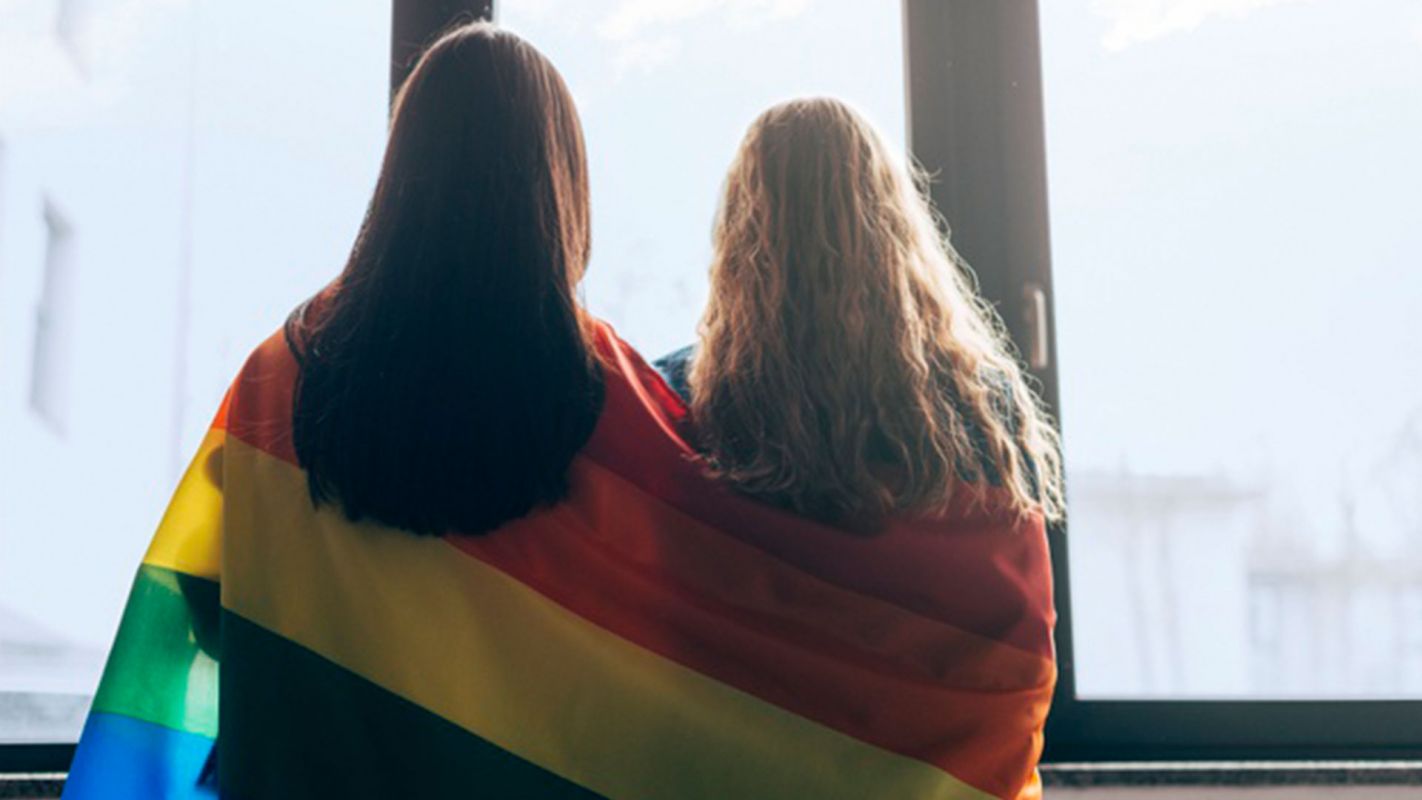 LGBTQ Counseling
Are you looking for an LGBTQ stigma-free counselor who can help you work through the thoughts and feelings you're having? Express your thoughts in a judgment-free place. Talking with a professional can help you gain the tools that you need to cope with the emotions you're feeling. Deborah Farber, LPC is a counselor who is here to listen to you without being judgmental. In addition, as an LGBTQIA+ therapist, she is committed to helping clients of all genders, sexual identities, and expressions. So, you will feel not only safe but truly respected! Visit now!
More Details
Hide Details
Useful Links
Also serving in the following areas: